What We Are
A collection of curated pieces that are all handcrafted by independent artisans.

One of a Kind
Although two hats may be similar in style, each hat is unique to its design.
Aunque dos sombreros pueden tener un estilo similar, cada sombrero es exclusivo de su diseño.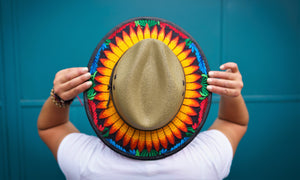 Hand Made with Love
Each hat is ethically handcrafted by local artisans of Mayan decent in Mexico and Central America.
Cada sombrero está hecho a mano éticamente por artesanos locales con ascendencia Maya en México y América Central.